Open Access

Subscription Access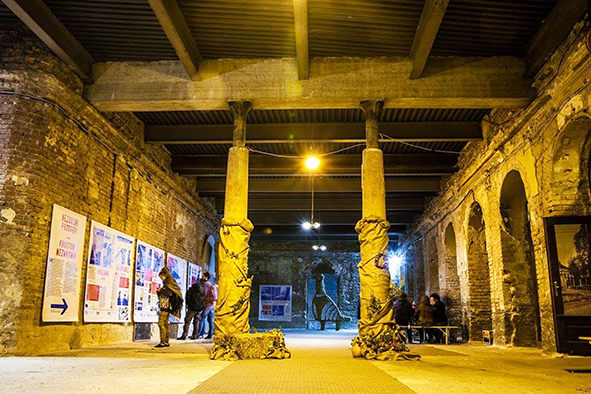 Art and Civil Action. Cultural Organizations in the European Civil Domain
Abstract
In this article, the place of new cultural organizationsin the civil domain is analysed. The authors describe a theoretical model that they call the 'civil
chain', describing the different phases in which civil organizations develop themselves. The civil chain delivers analytic insights into the origin of
typical problems of contemporary civil actions and movements, such as the sustainability of civil organizations and the globalization of the public
sphere. Using this theoretical model in two casestudies (Les Têtes de l'Art in Marseille and Culture 2 Commons in Zagreb), they demonstrate how cultural
practices and artistic tools play an increasingly important role in civil practices, which are becoming more and more hybrid.
Keywords
Civil Action; Public Sphere; Cultural Organizations; Europe; Cultural Politics
Full Text:
PDF

References
BOLTANSKI, Luc & THÉVENOT, Laurent
On Justification. Economies of Worth.
Princeton & Oxford: Princeton University Press.
CASTELLS, Manuel
Networks of Outrage and Hope.
Social Movements in the Internet Age.
Second Edition, Enlarged and Updated.
Cambridge: Polity Press.
COHEN, Jean & ARATO, Andrew
Civil Society and Political Theory.
Cambridge MA: MIT Press.
DE BRUYNE, Paul & GIELEN, Pascal (eds)
Community Art. The Politics of Trespassing.
Amsterdam: Valiz.
DE CAUTER, Lieven et alii (eds)
Art and Activism in the Age of Globalization.
Rotterdam: NAi Publishers.
FOUCAULT, Michel
Ethics: Subjectivity and Truth. New York: The New Press.
FRASER, Nancy et alii
Transnationalizing the Public Sphere. Cambridge and Malden: Polity Press.
GIELEN, Pascal
a The Murmuring of the Artistic Multitude. Global Art, Politics and Post-Fordism. Third Enlarged and Completely Revised Edition. Amsterdam: Valiz.
b A Caravan of Freedom: Mobile Autonomy beyond 'Auto-Mobility'. In Mobile Autonomy. Exercises in Artistic Self-Organization. Nico Dockx & Pascal Gielen (eds). Amsterdam: Valiz. Pp. 63-83.
GIELEN, Pascal & LIJSTER, Thijs
Culture: The Substructure of a European Common. In No Culture, No Europe.
On the Foundations of Politics.
Pascal Gielen (ed). Amsterdam: Valiz. Pp. 19-64.
HABERMAS, Jürgen
The Structural Transformation of the Public Sphere. An Inquiry into a Category of Bourgeois Society. Cambridge MA: MIT Press.
HALL, Stuart
The Problem of Ideology. Marxism Without Guarantees. Journal of Communication Inquiry, vol. 10, no. 2: 28-44.
HARVEY, David
Rebel Cities. From the Right to the City to the Urban Revolution. London: Verso.
KOOPMANS, Ruud & STATHAM, Paul (eds)
The Making of a European Public Sphere. Media Discourse and Political Contention. Cambridge: Cambridge University Press.
LUHMANN, Niklas
Die Kunst der Gesellschaft, Frankfurt am Main: Suhrkamp.
RANCIÈRE, Jacques
Dissensus. On Politics and Aesthetics. Translated by Steven Corcoran. London, New Delhi and New York: Bloomsbury.
WALZER, Michael (ed)
Toward a Global Civil Society. Oxford and New York: Berghahn Books.
WILLIAMS, Raymond
The Sociology of Culture (new edition). Chicago: University of Chicago Press.
DOI:
http://dx.doi.org/10.12835/ve2017.2-0085
Refbacks
There are currently no refbacks.
ISSN Print 2499-9288
ISSN Online 2281-1605
Publisher Altrimedia Edizioni
Patronage University of Basilicata, Italy
Web Leonardo Di Benedetto
Periodico registrato presso il Tribunale di Matera, numero di registrazione 2/2014