Open Access

Subscription Access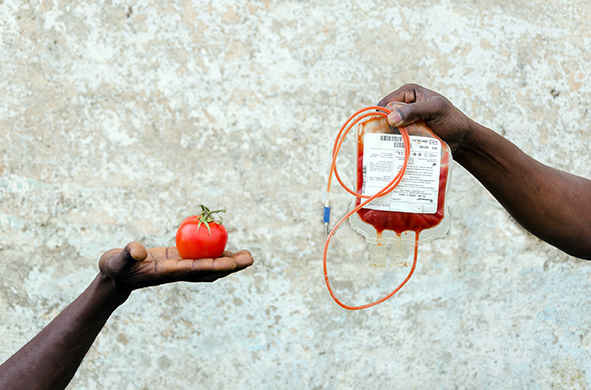 Il paese è dei paesani
Abstract
This photo-essay documents moments of the film made between Cerignola (Foggia, Italy) and the district of Tre Titoli where the research – led by Nico Angiuli – has intertwined the farmers' struggles of the early
twentieth century with the contemporary dynamics of exploitation of migrant labor. A hundred years ago in Cerignola, the workers led by Giuseppe Di Vittorio (the iconic Italian secretary of the labor union CGIL) fought against the landowners to claim their rights; Di Vittorio was often busy alongside politicians as Gramsci and De Gasperi, but also at the forefront alongside the Spanish partisans in the anti-fascist
resistance. The film project has as protagonists the 'children' of the southern peasants who fought with him (today landowners) and the new local laborers (Ghanians especially), in order to grasp the transformations
of the farmers' class and reflect on the cyclicity of a Story that punctually re-propose new victims and new perpetrators.
Keywords
Peasant memories; Labor union; New citizens; Migrants; Agriculture
Full Text:
PDF

DOI:
http://dx.doi.org/10.12835/ve2017.2-0095
Refbacks
There are currently no refbacks.
ISSN Print 2499-9288
ISSN Online 2281-1605
Publisher Altrimedia Edizioni
Patronage University of Basilicata, Italy
Web Leonardo Di Benedetto
Periodico registrato presso il Tribunale di Matera, numero di registrazione 2/2014