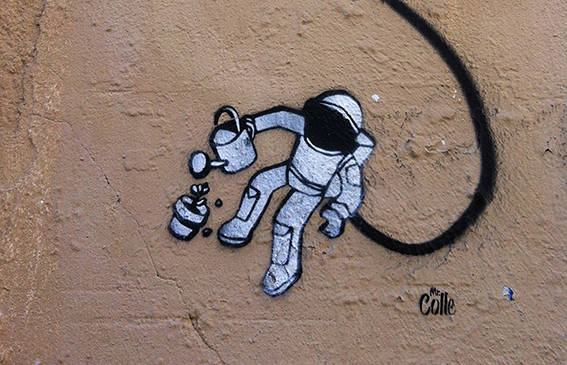 "Talking walls": the imaginary of the graffiti's aesthetic
Abstract
This project is a reflection on the representation of the wall through graffiti. My idea is to search, through a nomadic experience of the streetscape, for an alternative narrative of the kind of image that populates our polyphonic space. The goal is to consider graffiti and the wall as unique forms of identity, and as form of communication proper to the contemporary metropolis.
Keywords
wall; graffiti; visual narration; urban space;
DOI:
http://dx.doi.org/10.12835/ve2014.1-0034
Refbacks
There are currently no refbacks.
ISSN Print 2499-9288
ISSN Online 2281-1605
Publisher Altrimedia Edizioni
Patronage University of Basilicata, Italy
Web Leonardo Di Benedetto
Periodico registrato presso il Tribunale di Matera, numero di registrazione 2/2014