Open Access

Subscription Access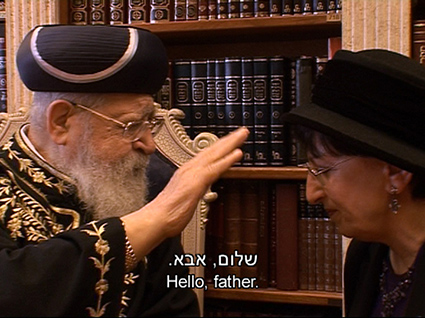 Filmed 'Not During the Sabbath': The Israeli Haredi Minority through the Camera's Lens
Abstract
The Haredi (Jewish Ultra Orthodox) minority in Israel has an increased visibility in Israeli media in recent years. Many of its representations are negative and stereotypical. This article is an analysis of a documentary series about this minority group that the author co-directed also in an attempt to challenge these stereotypes. The article analyses the process of production of the series and the many decisions that had to be taken during it. It explores the difficulties in challenging the key stereotypes, especially in the context of Israeli commercial television.
Keywords
Haredy; Israel; documentary film; stereotype; religion
Full Text:
PDF

DOI:
http://dx.doi.org/10.12835/ve2015.2-0050
Refbacks
There are currently no refbacks.
ISSN Print 2499-9288
ISSN Online 2281-1605
Publisher Edizioni Museo Pasqualino
Patronage University of Basilicata, Italy
Web Salvo Leo
Periodico registrato presso il Tribunale di Palermo con numero di registrazione 1/2023