Open Access

Subscription Access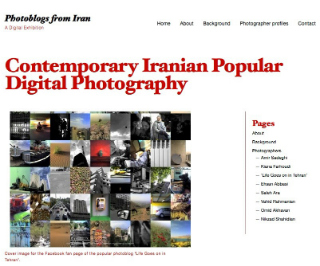 The Anthropologist as Curator: Introducing a Digital Photography Exhibition as a collaborative and Participatory Fieldwork Method
Abstract
Collaborative and participatory ethnographic methods present the possibility of an intriguing contemporary shift; from the anthropologist's role as author to one of curator in/of the digital landscape. Photographs, blogs, and digital exhibitions can all be incorporated into the methodology and storytelling of Internet-related ethnographic research. In this article, I reflect upon the rationale of curating a digital photography exhibition as a fieldwork method during my research with Iranian photobloggers. I discuss how the digital exhibition offered me unique way of collaborating – remotely and online – with my interlocutors and other participants physically based in different countries. I conclude by evaluating the digital exhibition's broader methodological and epistemological implications for digital/visual anthropology.
Keywords
Digital photography; digital exhibitions; collaborative visual methods; digital curation; remote ethnography
Full Text:
PDF

DOI:
http://dx.doi.org/10.12835/ve2016.1-0058
Refbacks
There are currently no refbacks.
ISSN Print 2499-9288
ISSN Online 2281-1605
Publisher Edizioni Museo Pasqualino
Patronage University of Basilicata, Italy
Web Salvo Leo
Periodico registrato presso il Tribunale di Matera, numero di registrazione 2/2014