Open Access

Subscription Access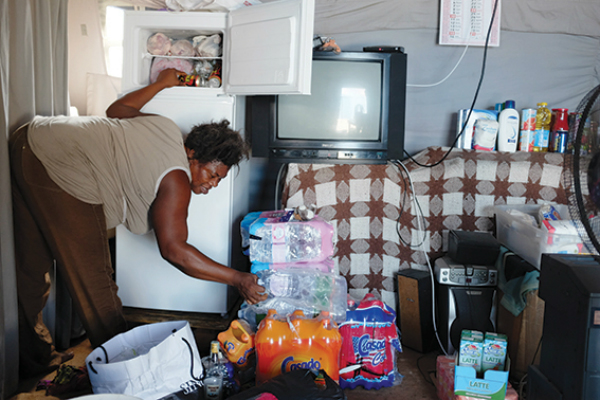 Bitter Oranges. African Migrant Workers in Calabria
Abstract
The working conditions of African labourers in Calabria are characterized by severe precariousness, exploitation and poor remuneration, which lead to deplorable living conditions. Thousands of migrant workers live in unheated tent camps and makeshift barracks.
The Bitter Oranges project combines documentary photography, self-representation and short captions explaining the economic and political conditions that provide a framework to the visual ethnographic material. The goal of the visual ethnographic exhibition is to show the widely ignored working and living conditions of African migrants in Southern Italy to a broad public all over Europe. The participatory approach of this visual anthropological study further aims to render "voicing" possible: giving the people the means to photographically document their destitute everyday living conditions. This exhibition contributes to a decolonized gaze, putting a focus on people's agency despite the slave–like conditions that are imposed on them structurally.
Keywords
African migrants; refugees; participatory action research (PAR); Photovoice; precariousness; deprivation; inequality; postcolonial perspective; visual ethnography
DOI:
http://dx.doi.org/10.12835/ve2016.1-0063
Refbacks
There are currently no refbacks.
ISSN Print 2499-9288
ISSN Online 2281-1605
Publisher Altrimedia Edizioni
Patronage University of Basilicata, Italy
Web Leonardo Di Benedetto
Periodico registrato presso il Tribunale di Matera, numero di registrazione 2/2014